Thanks for supporting Give Green Day!
Give Green Day Challenge
For every 50 gifts, an anonymous alumnus and spouse will donate a bonus $5,000 gift to WRA….up to $30,000 total! Every 50 gifts unlocks $5,000.
Another $5,000 bonus gift to WRA will be unlocked when we reach the 100 donor mark! Thank you to our anonymous alumnus and spouse.
Let's unlock another $5,000 by hitting the 150 donor mark! Ready, set….go!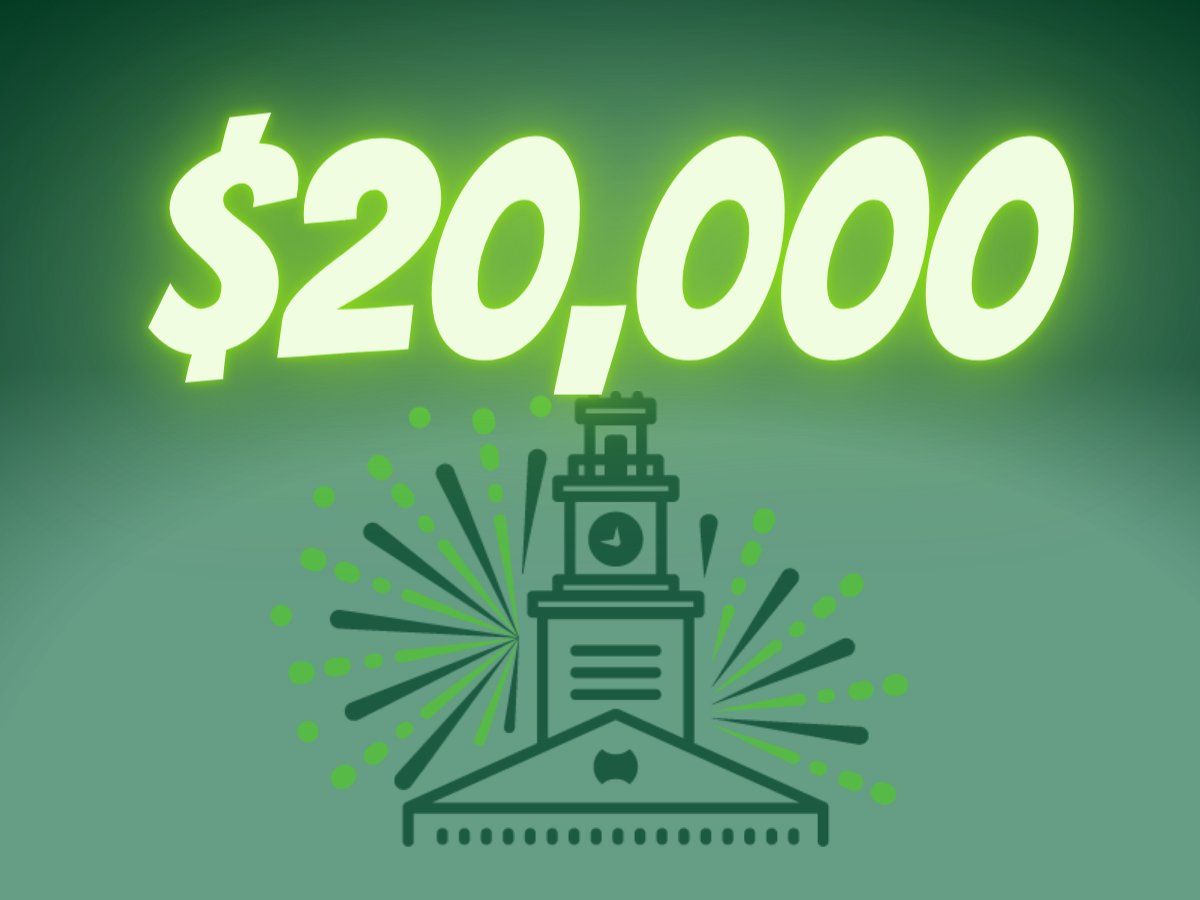 Hitting the 200 donor mark will unlock another $5,000 of our total $30,000 challenge. Hitting this mark unlocks a total of $20,000 thus far….Keep it up Reserve!! Every donor matters.
Lets! Go! Reserve! 250 donors means a total of $25,000 is unlocked to support WRA faculty and students. Keep on kickin' Reserve!
THE ULTIMATE GIVE GREEN DAY CHALLENGE! The final $5,000 gift will be unlocked when 300 donors support WRA. Reaching this goal unlocks our entire $30,000 challenge!! Thank you to our entire community including our anonymous alumnus and spouse whose spirited support is making this day possible.
300 supporter gifts
$30,000 unlocked!
Young Alumni Matching Challenge
Calling all alumni in Classes of 2003 through 2022! BONUS! Your gifts are matched 150% today.
$15,657 matched
$4,343 to go
Supporter Challenge
The first 250 donors will snag a pair of socks. We will unlock even more socks if we reach last years record of 441 donors! Spread the word!
250 supporter gifts
Challenge unlocked!
EXTRA! EXTRA! Challenge!
As an extra incentive to break last year's record number of donors, our anonymous benefactor will kick in an extra $10,000 if we reach 441 donors! We can do this Reserve!
441 supporter gifts
$10,000 unlocked!
Recent activity
Supported 16 days ago
Wish WAR a better future!
Supported 19 days ago
In honor of Mr. Gilbert and my other teachers

I would like to have this donation dedicated to my advisor, Mr. Gilbert, and all other teachers that have supported me academically and helped me to get into college
David Chiarella
Faculty/Staff
Supported 19 days ago