Celebrating 50 Brilliant Years
Give now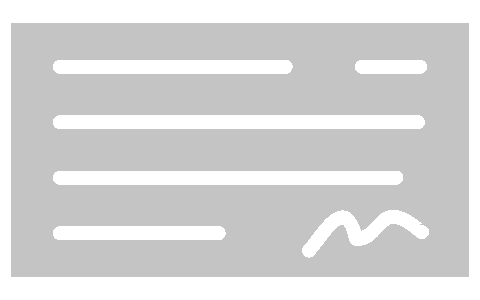 Organizer
Supporters (107)
Alison Landry
Super passionate about giving to women and i loved reserve so much and want to give back!!
Alison Pryce
My father, Robert Pryce who taught in the French department for many years at WRA, said that deciding to go coed was one of the best decisions the school made during his tenure there.
Allison Pryce Ritterspach
Angie Darling Carrano
In honor of Kirsten Gauthier
Barbara and Gary Schneider
I am proud to have taught so many strong accomplished women during my four years at WRA. Each developed a voice and a self-assurance that prepared her for any challenge. I hope WRA will continue to celebrate what women bring to the WRA experience.
Beth Rothmann
In honor of my fellow female classmates from the class of 1973. Martha, Joanne, Karen, and Patty.
Christina Tolerton Harrell
Danielle Strauss Larcom
In honor of My mom, Shirley Strauss, my favorite brilliant woman who made my Reserve experience possible!
Dylan Sheridan & Brianne Tierney
Elizabeth Warshawski Ricanati
Inga Wells
In memory of Christine Manoli
Jamiel Maze
In honor of Mrs. Chlysta

There have been four women, including myself, who have graduated from WRA, after my uncle finished his high school career there. My daughter is currently the next one in our family set to graduate from Reserve. The opportunities the school has provided for me have been immeasurable - collegiate preparation, academic and career success, as well as lifelong friendships. I will forever be grateful for all the amazing faculty and staff at WRA - the teachers, the coaches, the advisors, the admin, the dorm heads, and every single person who worked tirelessly to protect us and to educate us both formally and informally. In honor of this being fund being for future women graduates, I want to contribute in honor of Mrs. Sherry Chlysta. She was a bright light for me and many over the years. Hoping every student finds their own Mrs. Chlysta at school and in the world.
Jennifer Fowler and Phyllis Fowler Reed
Julia St John
In honor of Those who made my WRA experience financially possible. Also in honor of Elizabeth Wirtz—advisor, mentor, and "mom" Thank you!
Kyla Byas-Smith
I am so excited about 50 years of women shining at WRA and cant wait for many more.
Leslee Subak
WRA has always been filled with amazing girls and women - thanks for spearheading an initative to extend our reach.
Lorraine Debose Montgomery
Marianne Schweikert Fouts
Mary Jo Kaplan
Celebrating 50 years of girls' contributions to WRA and women alumnae making an impact for a better world.
Menna Demessie
In honor of girl power and my sister by another mother, Juhie! We are both representing for class of 1998n
Midge Karam
In honor of In honor of the strong and beautiful women who were my teachers and mentors at WRA and the strong and beautiful young women I've been privileged to teach and mentor during my years here. Paying it forward has been an honor!
Mika Takahashi
As someone who was able to attend WRA because of the generous gifts of donors I am very excited about this initiative!! Here's to the next generation of female Pioneers!
Persy Sample
I am forever grateful for the financial assistance that Reserve gave to me in providing for such a valuable education and life forming experience. I hope to be able to help give back to another young woman in an opportunity of a lifetime of attending Reserve.
Piper Martin
Financial aid from generous donors, the support of incredible coaches and administration, and my mother made WRA possible and transformational for me. A special shout out to Britt Flanagan for being a pillar of strength and vision for women at Reserve by organizing the Women to Women alumni:student programming and many other opportunities for women to connect.
Roxann Smithers
In honor of Georgia P. Smithers
Sophia Paris
I am so thrilled by this initiative. We need to provide great access for girls to the top quality education that WRA provides and empower them to be our next generation of leaders!
Anonymous
WRA provided me with lifelong friends, an exceptional education, opportunities to excel beyond my dreams, and a passion for learning and life!